Que Dicen Nuestros Clientes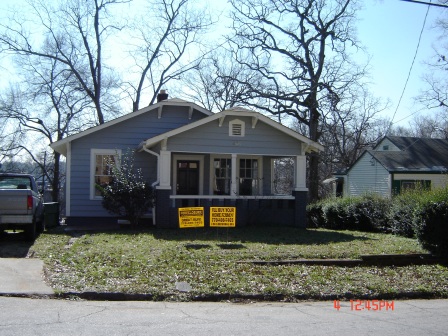 You are so generous. Thank you!
My husband and I never really thought about owning our own home before we answered your ad. We just had never given it that much thought, just seemed like something for the future. I knew that neither me husband or myself had the kind of credit you need to apply for a loan. But when we answered your ad and you explained to us your Rent-to-Own American Dream Program, we knew it was just perfect for us. We could keep renting and by doing so could save up on the downpayment on the house and get a reduction on the purchase price. Not only that but your company would then help us apply for a loan! I could'nt believe it. You are so generous. There are so many options and you are so flexible on terms that the idea of owning our very first home does not seem as such a far-fetched idea anymore. Thank you for your kindness and integrity.
Helen Miles
Buford, GA
I didn't think I'd ever get here . . .
I guess at first I was scared because I didn't know if I was even going to get a house because even though I made the money to get a house, my credit isn't good and I had some issues going on with helping my kids. So that kind of put me back. Ms Janessa helped me out, she talked with me she gave me some confidence, and I felt a little confident, and she told me what my process was as far as paying my down payment. I got that all together and I paid my down payment, paid my rent ahead of time and now I'm signing my lease to get in my home and I'm happy! I've been going to the [Path to Home Ownership Membership] classes and I'm starting credit restoration so I'm on my way! I didn't think I'd ever get here! Thank you!
Ms Kirkland
Decatur, GA
My whole mind and heart goes towards this house
My experience has been very nice so far. Janessa, she was. I whole-heartedly trusted her. If it were not for her, really, I wouldn't even have got in this program. She is very encouraging, and that is my big dream as well. So, I think that's a good team and good partnership. It is amazing, I got a good positive experience, and hopefully, at the end we are going to see full ownership. That's what I'm trying to do now. My whole mind and heart goes towards this house. Every nickel every dime that I get I'm going to put into this house. I have to. It is mandatory. I don't have any other choice, this is it, I've got to do it. I got to make it happen. I am doing it really for my family. I am always in the road. My kids deserve better, and with God's help I'm going to do it.
-T. Hadgu
Tareke Hadgu
Lilburn, GA